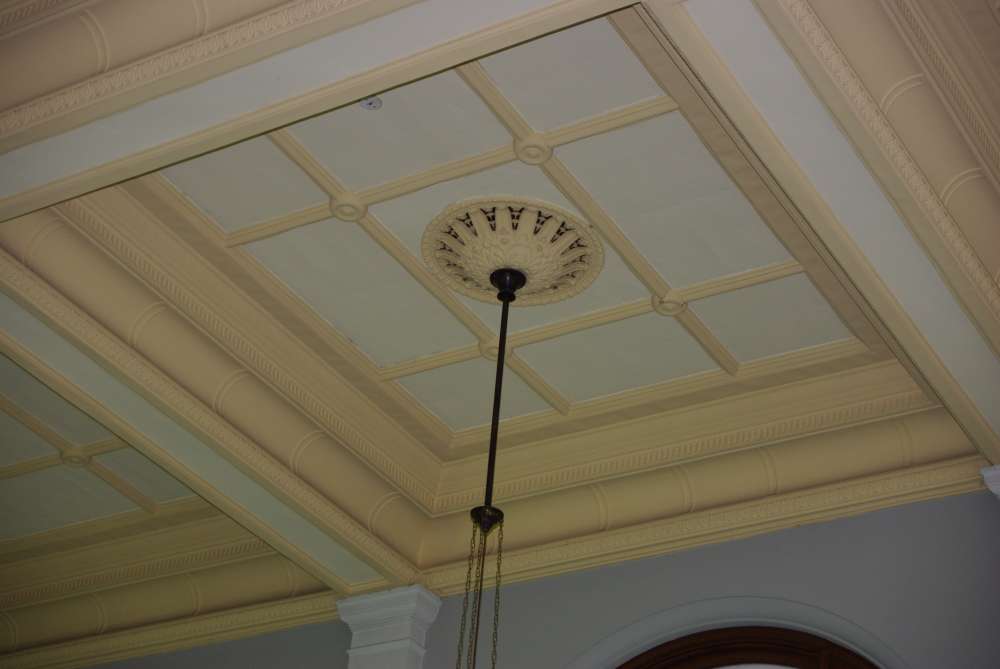 The first of the major restoration works carried out by Wunderlite was the restoration of the decorated ceilings in this 1890's building in Liverpool Street, Sydney.

The heavily ornate metal ceilings a feature of public areas and court rooms had been covered up by a plain suspended ceiling sometime in the 1950's and damaged by age, rusting and by cutting access through into the ceiling space above to carry services to the new ceiling. Further, repeated re-painting had compromised the definition on the original ceiling and much of the paint was peeling off due to lack of adhesion and age.

Wunderlite was invited to advise on the restoration of the pressed metal ceilings in conjunction with a major upgrading and refit of the Courthouse supervised by the. NSW Public Works Department. Drawing on our experience in other engineering applications, we advised that it would be possible to use abrasive blasting techniques to remove the flaking paint and most the paint buildup. We also advised that we could reproduce the original patterns in Zinc and in Aluminium.

Following on site testing of abrasive blasting we were then contracted to produce replacement panels and repair and restore the ceiling in the whole complex as per our suggested approach. This work was carried through to the finished painting stage over a three-month period in 1985 and established Wunderlite as the authority in such restoration works in Australia.